A "Certificate of Conformance", "Certificate of Conformity", or "CoC" is a document issued by manufacturers or designated personnel with authority to assure customers or buyers that the product has been manufactured with test results showing compliance to international or regulatory standards.
Similarly, to place or import your product on various markets, your company may be required to indicate and declare that your product is compliant with the respective target market's regulatory standards.
As each country has its own regulation on imported products, such as compliance with certain standards, importers need to consider both national and international standards for the destination country.
What can you learn about the certificate of conformance in this article?
At the end of this blog post, you will be able to:
Grasp a better understanding of the Certificate of Conformance and its purpose, as well as the importance
Understand who provides the Certificate of Conformity
Understand what makes up the Certificate of Conformity
Learn the difference between a Certificate of Conformity and a Certificate of Analysis
Before we begin, we would also like to share more about Stendard and what we specialise in.
---
About Stendard
We are a regulatory consultancy and technology company that helps businesses implement international standards, streamline business processes across the organisation, and accelerate global growth. We have supported more than 400 companies and enabled companies like yours to accelerate and automate most of the work needed to successfully implement management systems according to internationally recognised standards. If you would like to find out more, contact us here.
---
Certificate Of Conformance
A document that may be considered one of the most important factors in establishing a relationship with trust between a manufacturer and its customer is a Certificate of Conformance (CoC).
CoC demonstrates product compliance to the minimum production, technical and/or safety standards. These standards vary depending on the product and where it will be marketed, as different industries and countries impose different regulatory requirements.
It is required to state and declare that a product and company's manufacturing processes meet all the product requirements depending on the product type.
What is the purpose of a certificate of conformance?
A product will require conformance to the various regulatory requirements or customs clearance if you intend to market it in various markets. This document facilitates trading by promoting consumer confidence within industries and markets.
Certain countries might request a CoC depending on the categories of imported products for regulatory or custom regulation purposes.
For example, your customers or buyer may require a CoC for products you manufactured as you sell them to various markets (e.g. United States, China or European countries). Often, you may face a problem placing your product into the market without a certificate of conformance.
The ability to issue a CoC leads to the capability of placing your product on the market on time. Delays in obtaining approval for your product also may extend the time required and/or even prevent your product from being sold, affecting your profitability.
On the other hand, having a certificate of conformance will speed up your inspection process by establishing applicable standards to improve process efficiency.
Who provides a certificate of conformance?
An authorised party or personnel issues a CoC to state that your product meets the requirements of certain standards or specifications. The authorised party or personnel may be the manufacturer itself or an independent appointed laboratory that conducts and provides tests results and certificates to prove compliance.
What is required on a certificate of conformance?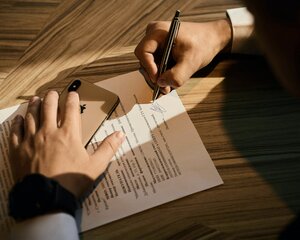 CoC is issued to legally state that your product has been manufactured and is in conformance with respect to the requirements from certain standards or specifications specified in the market's regulation.
It may also be specified in a certain contract with a buyer or company, including specifications, drawings, preservation, packaging, labelling requirement, and physical identification legally signed by those responsible for the statement.
What details are included in the certificate of conformance?
Generally, mandatory elements that should be listed in the CoC minimally are:
Product Identification with the product description covered in the CoC and specification to the associated purchase order numbers.
Manufacturer/ importer's identification such as the legal name, address and contact number.
List of all safety regulations/standards that the product must pass.
List of certificates awarded to manufacturer that the product has been tested and is compliant.
The date and place where the product was manufactured.
Date and place when the product was tested for compliance with the product safety rules cited.
Identification of any 3rd party laboratory/certification agency with an indication of who did the test or issued the certificates.
What is the difference between a COA and COC?
1. CONTENT
A CoC does not usually include particular test conditions, test specifications, parameters, and test details in terms of the content.
On the other hand, a Certificate of Analysis (CoA) has more stringent and specific content than a CoC. CoA records the actual test measurement based on the design or manufacturing specifications of the products. It also specifies details such as the lot/batch number for traceability purposes.
2. ISSUER AND AUTHORITY
A CoA is usually issued by the Quality Assurance/ Quality Control personnel with authority from the manufacturer to indicate and authenticate that your products being sold (specified identification of lot/ batch number) fulfil its product requirements the accompanying test results detailed.
The test itself may be conducted in-house by the manufacturer or conducted by a testing agency on samples of your products against the specification given.
A CoC may be issued by any authorised personnel/party, including third-party laboratories or certification agencies, to declare that your products comply with certain testing standards.
Conclusion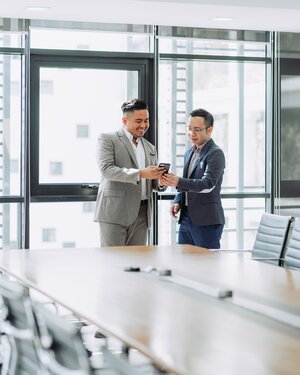 The Certificate of Conformance is one of the important documents to be issued by your company with the commitment to provide the product according to applicable regulatory standards.
If you have any questions regarding the CoC or finding a recommended certification agency, please feel free to drop us an inquiry.
At Stendard, we believe that quality is everyone's business because it takes a team to consistently deliver and uphold great standards that build confidence with customers, partners, and the community. We are a competent group of experts who can provide consultancy support and advice on using technological platforms for your company through this journey.