The practice through which businesses evaluate their actual performance to their desired or expected performance is known as "gap analysis." This assessment is used to examine if a company is achieving objectives and making effective and good use of its resources.
It is a method for an organisation to realise and establish its existing condition and juxtapose it with the desired requirements. You can accomplish this by calculating time, labour, and money variables. After this assessment, organisations usually find differences between the existing and expected conditions.
Using the data, the corresponding departments of an organisation can design and create an action plan to analyse its current state or present state to benchmark performance gaps.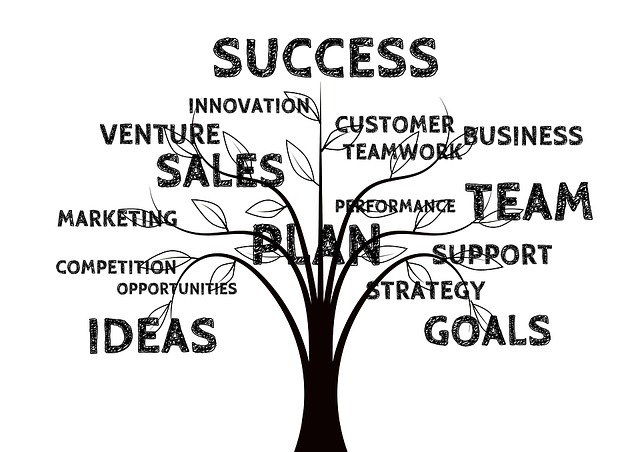 What is a Gap Analysis?
The gap analysis process comes in handy when companies cannot enable their best extent in terms of performance. This limitation is usually the result of inefficient use of the company's resources, capital, technology, etc.
Gap analysis can also be termed needs analysis; a gap analysis process plays a significant role and is vital for the productivity and efficiency of a company. Companies employ this method to assess and achieve their goals from where they stand at present. This assessment serves another essential purpose of finding whether an organisation has deviated from the action plan and, if so, making the necessary adjustments.
Why is Gap Analysis critical?
To achieve greater efficiency and performance, the company will conduct a gap analysis to examine and assess the current version and determine the necessary efforts to close up the "gaps" from the ideal performance. Gap analysis is commonly employed by project managers and process improvement in information technology. Gap analyses the basis for designing an action plan and a target state in a business process.
The benefit of conducting gap analysis is that it introduces a means of measuring performance and works as a scale, allowing companies to measure current performance compared to the targeted version.
The followings are examples of how you can apply gap analysis to your companies:
There are multiple ways for a company to gauge where the organisation's operational processes stand in terms of profitability, customer satisfaction, potency, and supply chain cost, which performance gaps can help to measure.
Small enterprises may find it helpful to utilise gap analysis to better plan out their distribution when determining how to distribute their human resources.
There are available tools for a gap analysis that record and identify operations or functions in software development that either have been neglected unintentionally, intentionally or aren't existent, prompting a need for their creation.
Gap analysis compliance initiatives and assist in conforming with everything regulations stipulate.
Gap analysis helps assess and identify what skills the organisation's workforce possesses, lacks, or requires.
How do you perform with Gap Analysis tools?
An organisation may start initiating a gap analysis by reviewing the aims and objectives of the business, the entire company culture, the current performance, and design strategies to achieve a defined future state.
After initiating a gap analysis, the subsequent step is to analyse the business performance that is currently in place by gathering pertinent data on how resources are being distributed and how they perform. Data sources will vary according to the operation or process under assessment. The likely processes to be involved could be, for instance, examining documentation, assessing key performance indicators (KPIs), or a similar benchmarking system, i.e. PEST analysis, brainstorming, observing operations relevant to the project, conducting interviews with stakeholders, and so on.
The next step prompts the need for a coherent and thorough strategy. Strategic planning is designed to help meet expectations after comparing actual performance data against set targets or future states.
What are the types of Gap Analysis?
There are various types of gap analysis tools which an organisation will choose from depending on its goals. Below are some standard gap analysis methods:
McKinsey 7-S Framework
This McKinsey & Co. gap analysis tool highlights organisational attributes which match objectives and provide a "birds' eye view of your organization's operational processes". The 7-S approach evaluates a firm using seven people-centric groups.
Strategy
Structure
Systems
Staff
Style
Skills
Shared values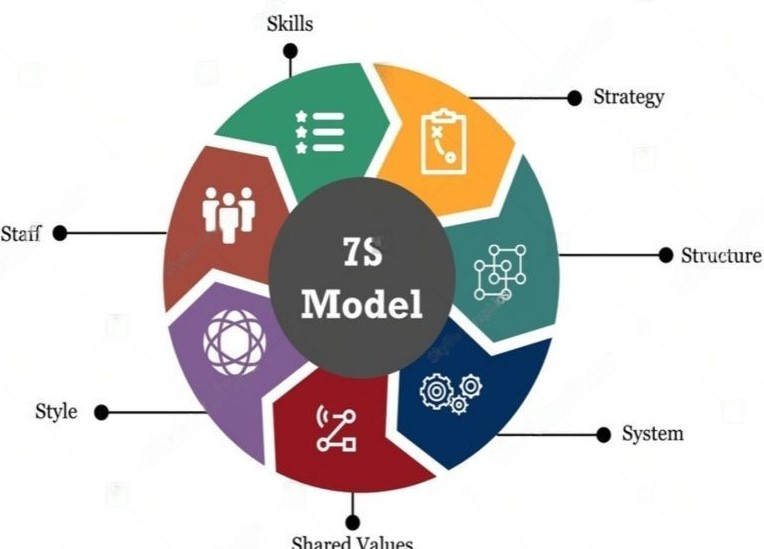 This approach helps isolate and identify gaps between expectations and present conditions. The company can then work on each category separately by introducing solutions specific to each category.
SWOT analysis method – Strength, Weakness, Opportunity and Threats (SWOT)
The SWOT analysis identifies the attributes that drive a product, project, or person's efficiency and performance in an operational environment. This identification helps an organisation play to its strengths and direct resources whilst minimising risks.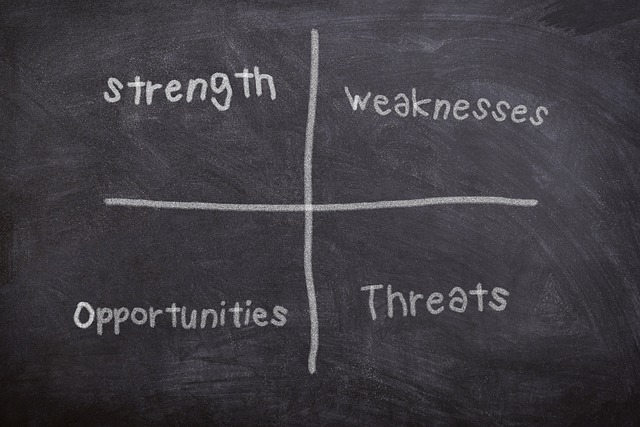 Nadler-Tushman's Congruence Model
Nadler-Tushman's approach investigates how corporate operations function together and how gaps impact operational efficiency by identifying operational shortcomings or a gap and by assessing the organisation's input-to-output system.
This approach categorises business processes as input, transformation, and output. Environment, tangible and intangible resources, and workplace culture are all part of the input. The transformation includes systems, people, and project activities that convert the input to output. Output is assumed to happen at any level, whether at a system, group or individual. This approach becomes tremendous help to businesses that are out of sync.
This approach is dynamic and one that evolves. It shows the congruence of various components within a system; the better these components function together, the better the organisation will perform. It highlights how gaps are created because of a lack of synergy between insufficient input and transformation functions. This approach also correlates the effects of inputs, outputs and transformation functions on each other.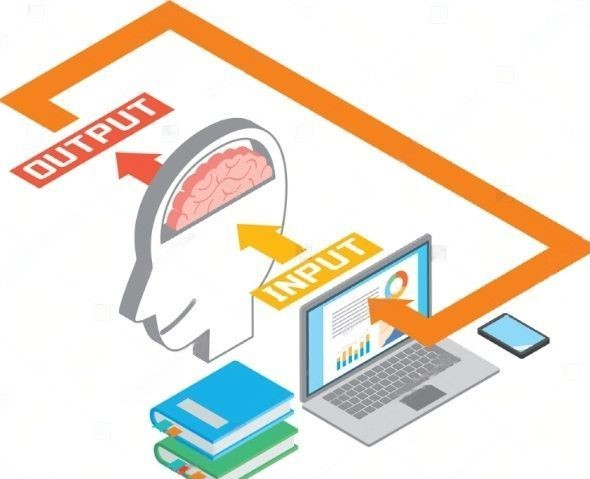 Fishbone Diagram
A Fishbone diagram, also known as the cause and effect diagram, helps you determine the root cause of a problem. This tool helps examine a problem faced in the current operational state. It includes the 6Ms; measurement, material, man, milieu, method and machine, enabling you to examine how they contribute to the central problem.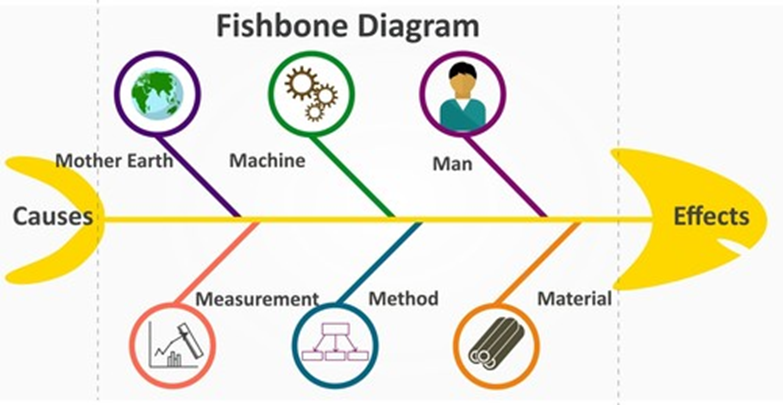 What is next after gap analysis?
Ideation is the first step in gap analysis and is useless without execution. Implementing ideas and plans to better performance gaps is onerous. The insights you may have gained on closing performance gaps through the gap analysis tools are the basis of how you can improve the current state and the focus areas marked.
The key is to persist with business requirements implementation to achieve the desired state regardless of how challenging it may prove. Collecting pertinent data and brainstorming ideas to counter the gaps is relatively easy. However, a coherent analysis should include extra steps to ensure the implementation of ideas down to the details.
How do you implement the ideas?
Step 1: Use a gap analysis template that suits you best.
A framework summarises and highlights the critical areas of concern, enabling you to track them. Every staff member can follow it and know how and what they're supposed to do and why. It makes them aware of the current state and particular objectives everyone would achieve by following the framework.
One of the better strategic planning frameworks available is the Balanced Scorecard. Other prominent models include Objectives and Key Results (OKRs), Porter's Five Forces, and targeting future states.
Step 2: Using data from the performance gaps, create a framework.
Putting the data from gap analysis to use, you start concluding the framework at this stage.
Objectives — Use the objectives (what you aim to achieve) that you identified in the previous steps.
Measures — Measures are tracking mechanisms to check if you're performing the set objectives. Each objective should have a couple of measures.
Projects — Projects are specific sets of strategies and actions established to accomplish goals. Every objective is often addressed with one or multiple initiatives. This is a common practice in most businesses, and the gap analysis encourages producing solutions to close the gaps.
Step 3: Implement and Monitor.
Lastly, once you have ensured dedicating adequate resources for the focus area of the plan and have made your organisation aware, implement your plan and routinely analyse it.
Conclusion
Gap analysis can help your entire business to track performance and close gaps. Therefore you must pay great attention to supervising the implementation process. Does your company require a gap analysis in its current state?
Let us understand your business processes and see if you need gap analysis. Stendard can provide services to help guide your organisation through this implementation process to meet your expectations.